The artist exhibits in Bazas (a town in southwestern France, located in the Gironde department) in the magnificent Arts et Objets Estampille shop.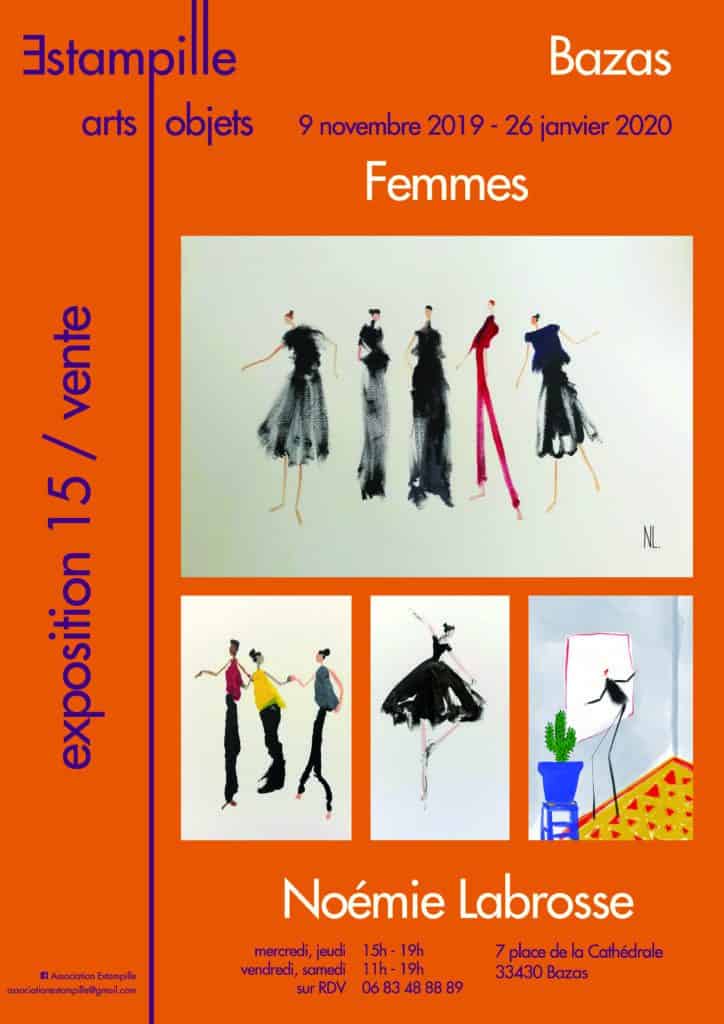 Showing life, interpreting movement and talking about women becomes more and more haunting for the artist.
Always sensitive to human relations, the place of men in society (physical and moral) and revolted by the inequality between women and men, Noémie wants to share her vision of the world, a world of free women and infinite narrative spaces.

The "Women" series offers "models" of elegance. Acrylic allows the artist to work the material with finesse while seeking the perfect movement between the body and the garment. In a nod to haute couture, each woman's painting is named by her first name, as can the dresses in the haute couture houses "Mila", "Judith", "Victoire"…
And in the end all women!
Information
Opening: November 9th from 11am
Exhibition from November 9 to January 26, 2020
The place: Stamp Shop – Art and Objects
Share on facebook
Facebook
Share on twitter
Twitter
Share on linkedin
LinkedIn
Share on pinterest
Pinterest