From June 1 to 29, 2019, Noémie Labrosse exhibits at Fermob.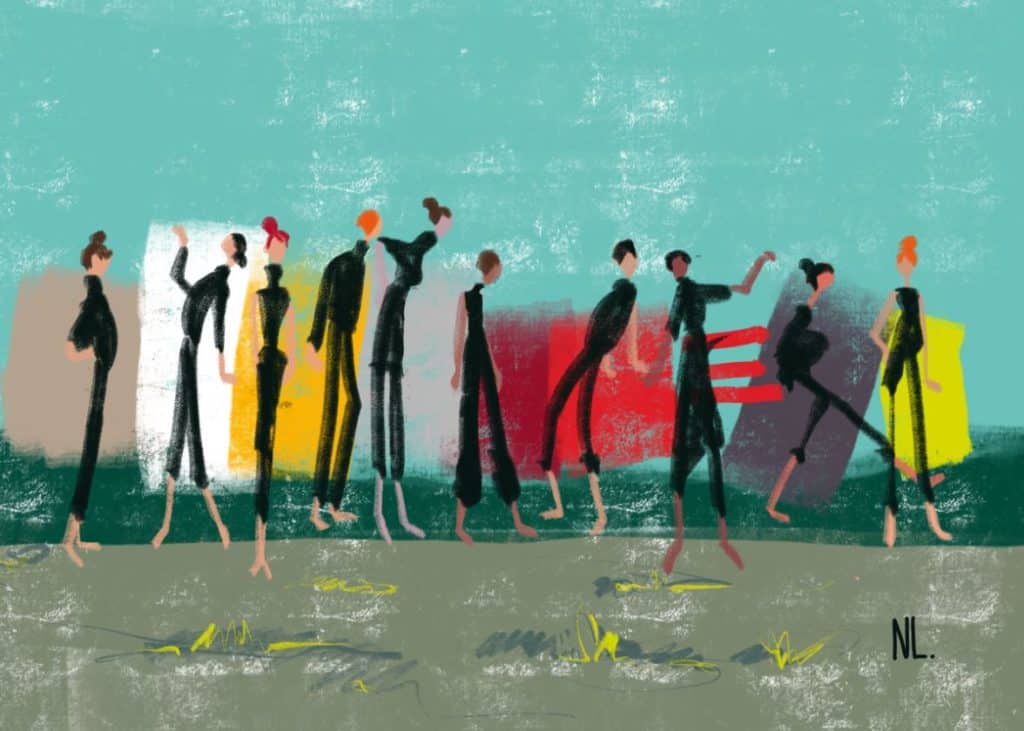 The artist questions human relationships, women, conversations and the constant movement that we know in our current lives.
Multi-technical, the painter juggles between brushes, knives and Apple Pencil for IpAd Pro to create a subtle mix between materials. The artist seeks detail in a quest to simplify his characters and the universe in which they find themselves.
Conversation, digital creation

Time laying, digital creation
Its long, elegant and feminine silhouettes dressed in comical situations, lost in spaces, offer everyone the opportunity to create their own history. And this History is now inscribed on the theme of "Garden Palette".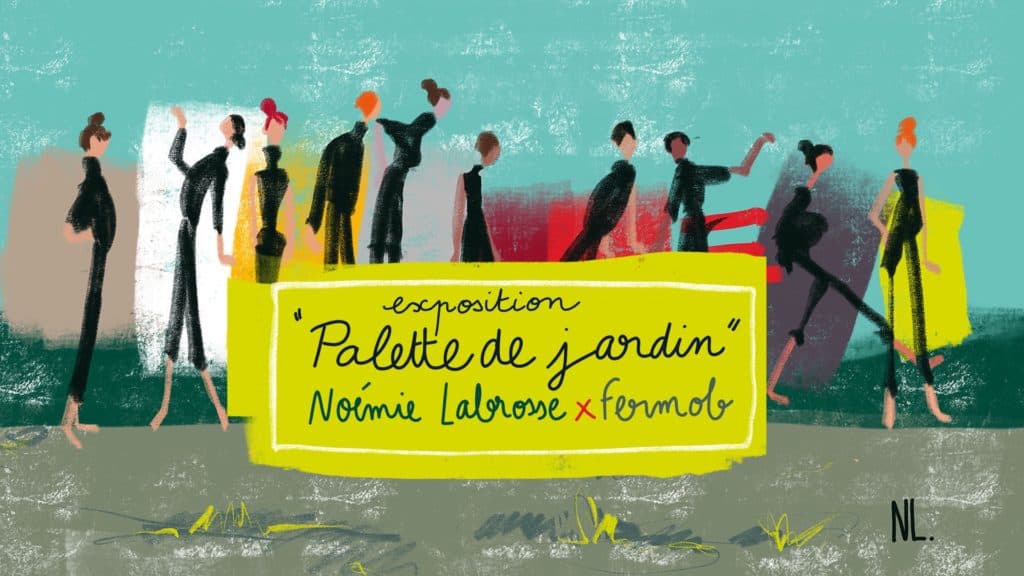 Fermob x Noémie Labrosse sounded obvious. The artist shares with you exclusively her latest creations inspired by some of the Fermob colours. From India to Morocco, from imaginary worlds to real spaces, about thirty creations each in their own way tell a colourful garden. Life through colour and conversation between the characters.
"Colors are like encounters. And I can say that the Fermob colours have met my palette. I like to paint life, movement, people. So when Fermob, a symbol of colourful atmospheres and life (evening discussion, barbecue, sun and terrace, Paris…) offered me to exhibit in their historic 1000m² store, I immediately accepted. "

by Noémie Labrosse
All the paintings on display are for sale, you can consult the prices in a special document available on site.
Pour en savoir plus, rendez-vous sur l'événement Facebook de l'exposition ou sur le site #FermobPeople
Share on facebook Facebook Share on google Google+ Share on twitter Twitter Share on linkedin LinkedIn Share on pinterest Pinterest