I invite you to discover the exhibition "In the service of colour" at the General Agency of Tassin La Demi-Lune Services, from 6 September to 6 October 2019.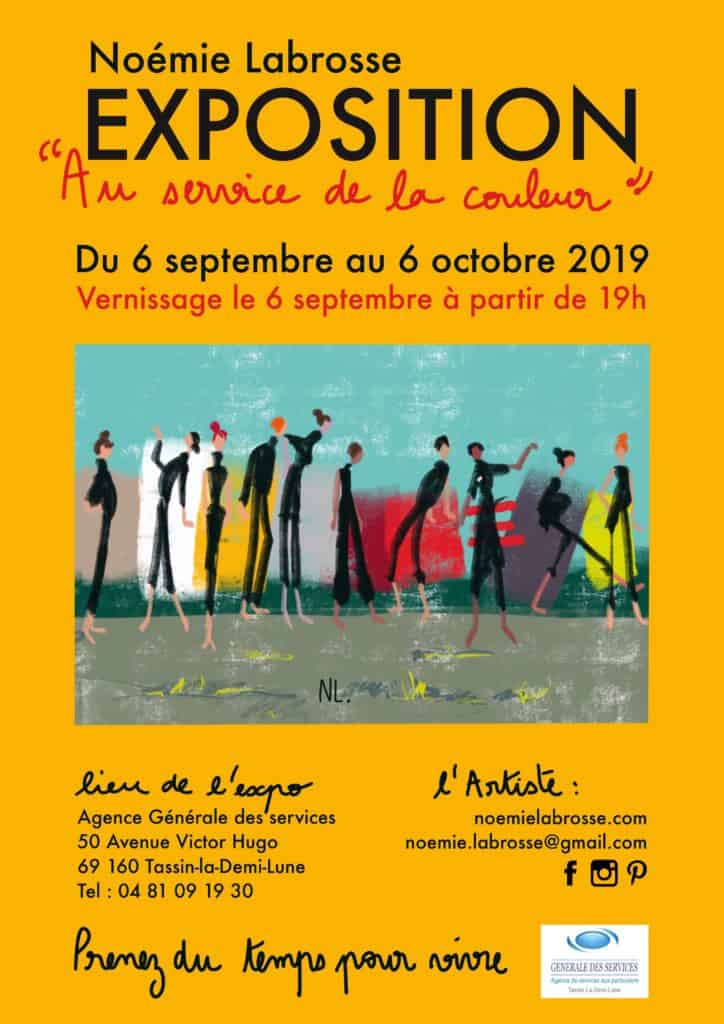 Why exhibit in a personal services agency? Like most of the time in our lives, encounters are the key to our projects and inspirations. This is what happened with Catherine and Luc, managers of the agency located at 50 Avenue Victor Hugo, 69160 Tassin-la-Demi-Lune. A human encounter, a discussion on theatre, culture, painting, society, life changes… and a desire to propose colour and share creation with you!
Common values are therefore at the origin of this exhibition "In the service of colour".

To celebrate this month of exhibition, we invite you to the opening which will take place on September 6 from 7pm at 50 avenue Victor Hugo in Tassin La Demi-Lune. Drinks and delicacies will be waiting for you!
For more information, I invite you to follow me on Facebook and Instagram where I will regularly publish photos of the exhibition.
Share on facebook Facebook Share on google Google+ Share on twitter Twitter Share on linkedin LinkedIn